THE ONLY PURPLE SHAMPOO THAT GUARANTEES SALON-LIKE RESULTS AT HOME
The SANS YELLOW collection is beneficial and transformative for blond, white or grey hair in need of hydration, shine and protection.
Super produit
Très bons produits et efficaces pour éliminer le jaune et rendre les cheveux soyeux
5 étoiles ⭐️
Je commande d ailleurs le système recréer j ai les cheveux bouclés et poivre et sel j aime beaucoup vos produits
Excellent
Vos produits sont excellents. Ils me fon un beau gris.
Toutefois vous semblez dire que j'ai fait une commande. Ce que je n'ai pas fait un autre achaté
YOU DESERVE HEALTHY, STRONG, AND SHINY HAIR THAT LOOKS LIKE YOU JUST STEPPED OUT OF THE SALON.


Ideal for blond, white, or gray hair. It provides shine and eliminates unsightly yellow tones, allowing you to regain your immaculate color.
Our products preserve the intensity of your color between salon visits, help prevent hair breakage, and won't leave any purple hues, even with daily use.
You can trust in long-lasting results, backed by our 100% satisfaction guarantee or your money back within 60 days.
Get your hands on the Sans Yellow Collection now!
DISCOVER THE PRODUCTS IN THE NEW SANS YELLOW COLLECTION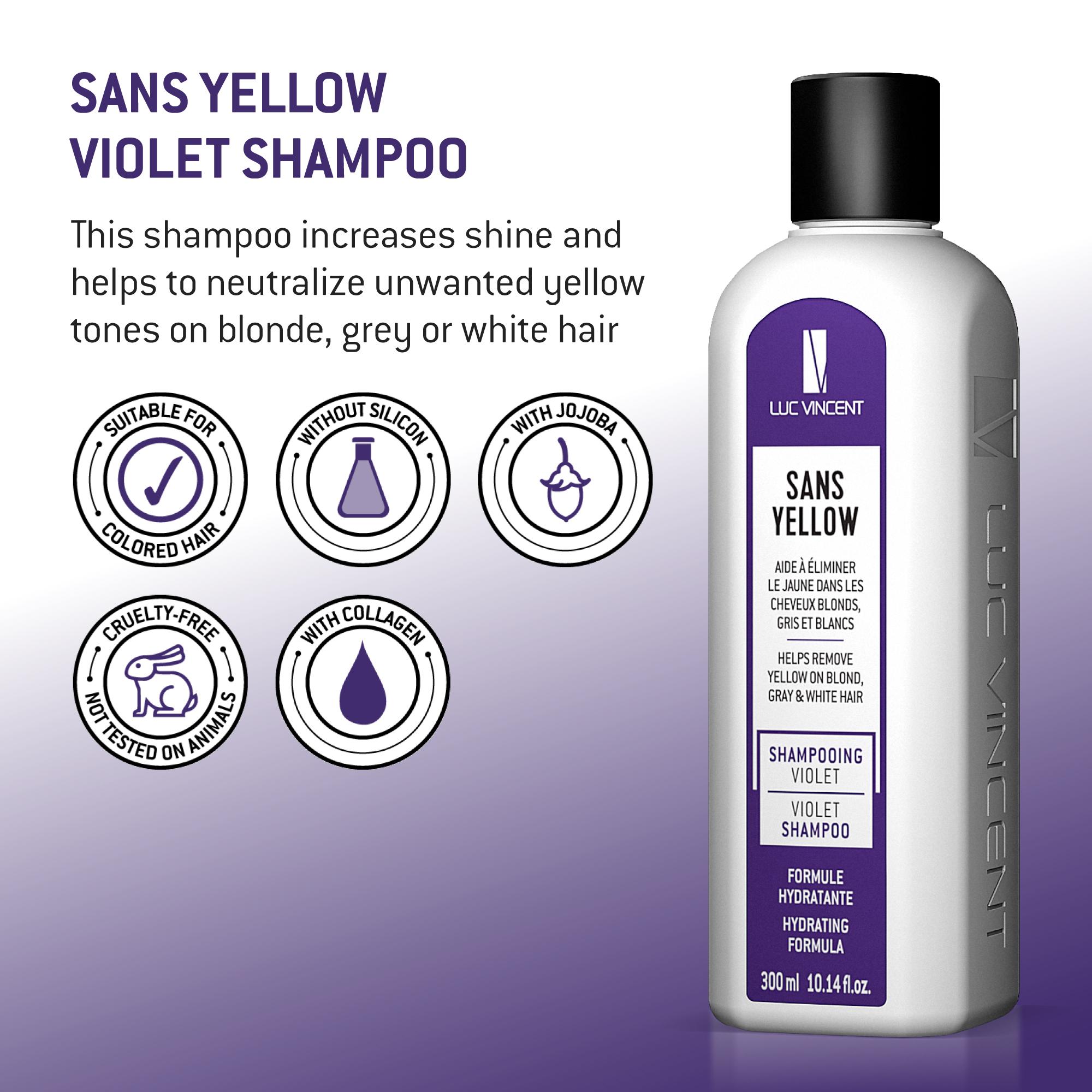 VIOLET SHAMPOO SANS YELLOW
THE ONLY SHAMPOO THAT ELIMINATES YELLOW TONES IN YOUR HAIR WITHOUT LEAVING ANY PURPLE HUES...
even with daily use.
Regular professional shampoos can be too harsh on your hair. The gentle yet highly effective formula of Sans Yellow will remove yellow tones and increase your shine without drying out your hair.
Sans Yellow hydrates and helps prevent hair breakage.
SANS YELLOW VIOLET CONDITIONER
THE IDEAL CONDITIONER FOR BLONDE, WHITE, OR GRAY HAIR.
The perfect ally of the Sans Yellow shampoo.
Provides shine and body to the hair, and improves elasticity. It hydrates and nourishes, leaving the hair soft and silky to the touch.
Its lightweight formula, suitable for all hair types, helps eliminate static electricity and protects against heat styling tools and other environmental factors.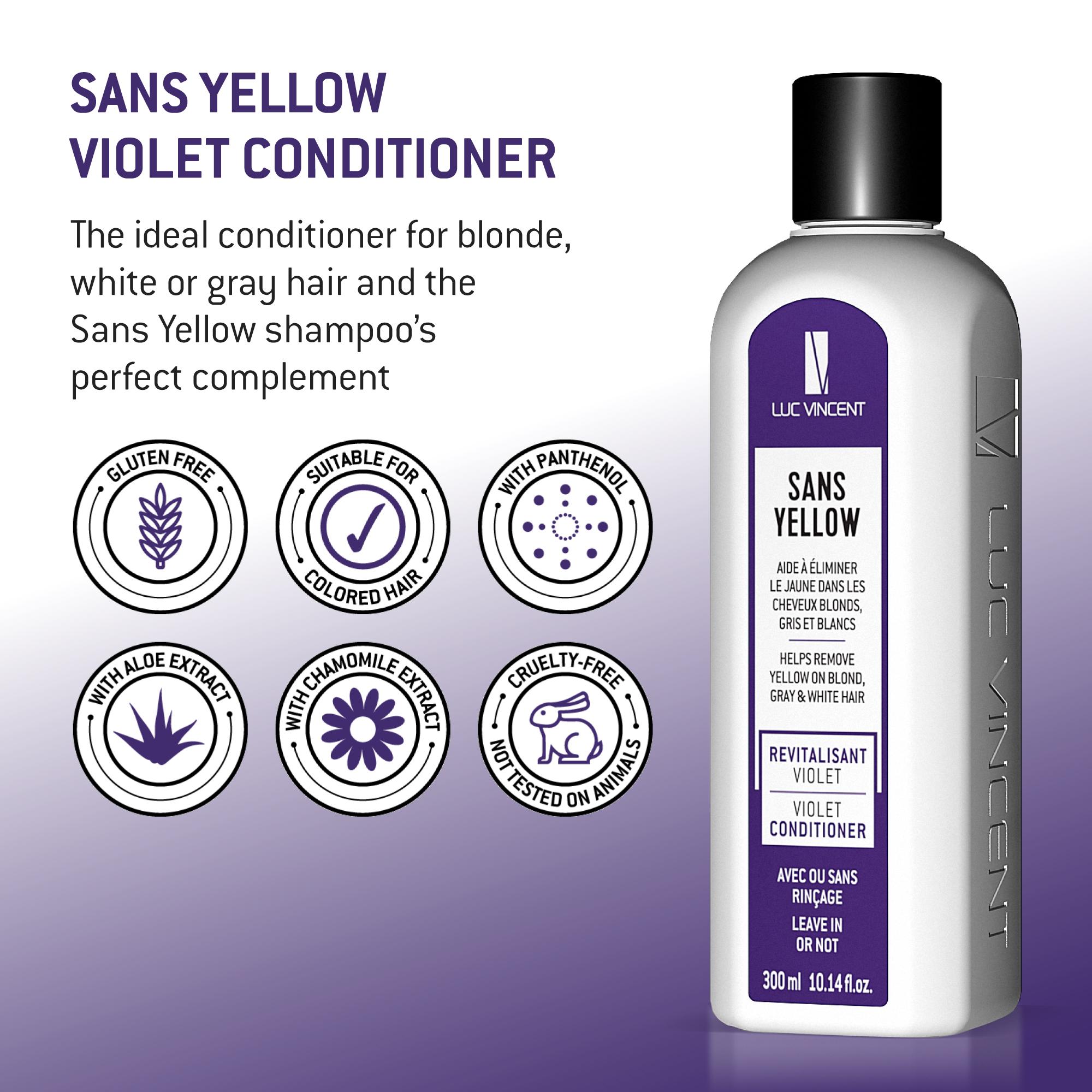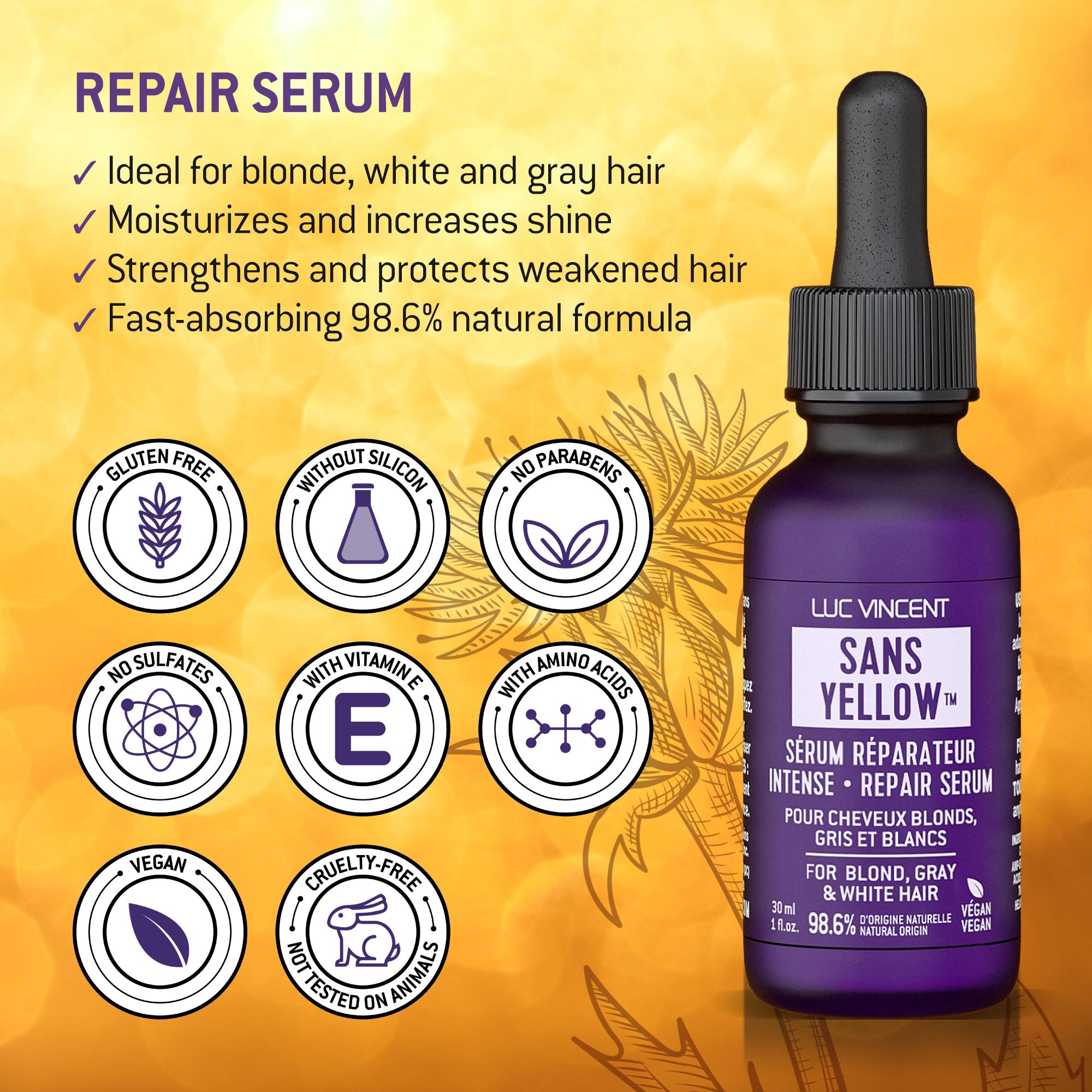 VEGAN REPAIR SERUM SANS YELLOW
UNVEIL HEALTHY-LOOKING HAIR WITH OUR NEW 98.6% NATURAL SERUM!
The Sans Yellow serum is more than just an oil. It's a fast-absorbing, intensive care serum that strikes the perfect balance between Quebec sunflower oil and plant-based keratin.
Perfect for blonde, white, and gray hair, its gentle purple hue offers a lustrous, radiant finish while also providing optimal scalp hydration.
SANS YELLOW DE-TANGLING COMB
AN ESSENTIAL FOR ALL HAIR TYPES.
An ultra-durable, wide-toothed comb in a vibrant purple color, complete with a handy shower hook, that effortlessly and gently detangles wet hair.
Prevents breakage and pulling. Soft on all hair types and built to last, this comb evenly distributes products through hair for effortless detangling.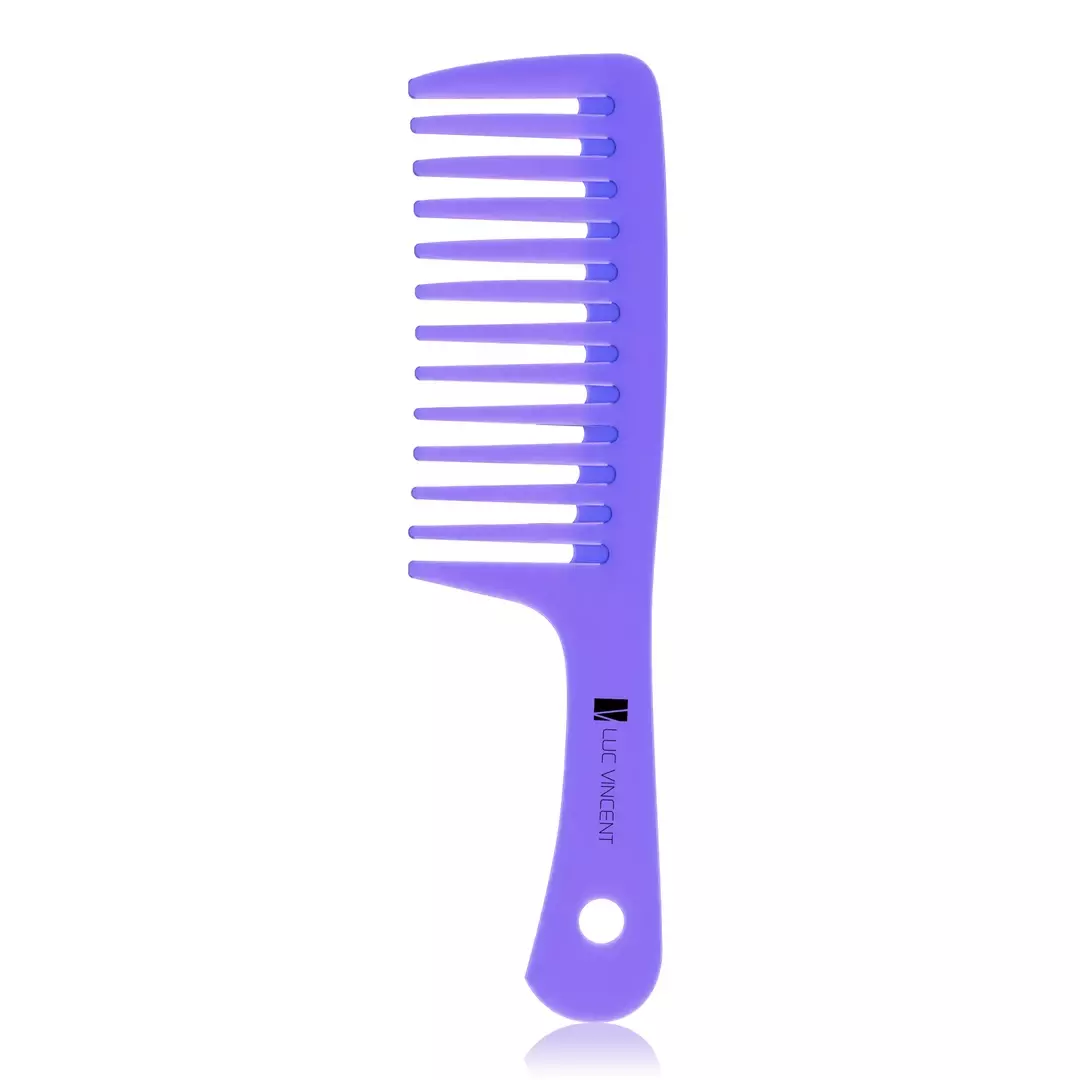 MORE THAN 1500 FIVE STAR REVIEWS
⭐️⭐️⭐️⭐️⭐️
The Sans Yellow products have proven their effectiveness, with 100% guaranteed results.
COMBINED, THE SANS YELLOW PRODUCTS BECOME A HAIR STYLING TEAM IN A BOTTLE...
at your service and within reach to ensure your hair color stays immaculate at all times!