Luc Vincent Hair Care - Our Mission
When I decided to create my own line of unique hair products in 2011, I had only one goal in mind:

Give back to the women who supported me and allowed me to live from my passion: hairstyling.

After writing my book,  a guide for women with little time or money to devote to their hair, it seemed only natural to follow up on that initiative by helping people with practical products that each have a specific function to solve a specific hair problem.
Whether you are looking to keep your hair color bright, having problems with static electricity, perspiration of the scalp, unruly strands, dandruff or limp hair with no volume, 
Luc Vincent products will offer you solutions to succeed at styling your hair at home quickly and easily achieving results which can cost you hundreds of dollars annually at your hair salon.
To create my products, I called on Canadian chemists to innovate with high-quality products, according to Health Canada standards that are not tested on animals and manufactured entirely in Canada. 

Together with my team, we are tirelessly pursuing our research and testing in order to always offer you exciting and exclusive new products that will meet your specific haircare and hairstyling needs. 

Products as good to the environment as they are for your hair.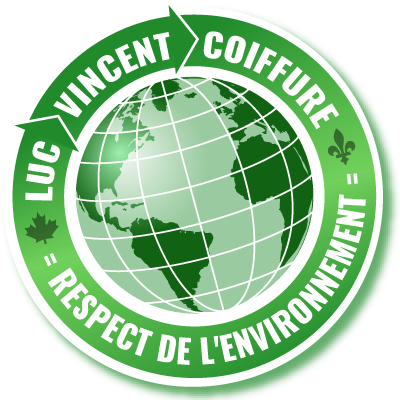 At Luc Vincent Hair Care, we are aware of the environmental consequences associated with the ingredients, packaging and shipping of products.

We strive to minimize our environmental footprint with our new recyclable containers (Level 2) . We only use the active ingredients necessary for the desired results of our products.

Did you know that the majority of our competitors add dozens of unnecessary ingredients just to thwart the competition in order to avoid being copied?

At no time is the ecological and environmental impact of this practice considered.
As a result, you may find that our shampoos foam slightly less. They are however just as cleansing, using the minimum of sulphates or none at all for some products.
Our shampoos are soft for your hair, skin and also for the environment.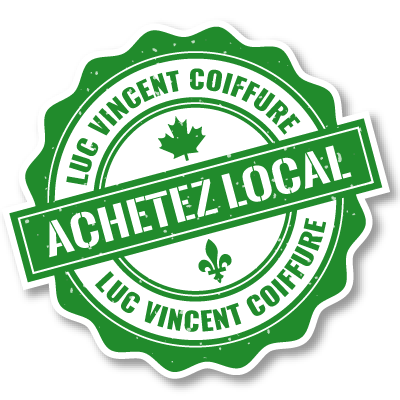 Buying Luc Vincent products 100% made in Canada helps limit your ecological footprint. An example is travel, particularly by air or naval transportation, which accounts for a large portion of total GHG emissions from major hair and beauty products producers.

To this end, we limit our GHG emissions by offering local products made in Quebec and using a less polluting delivery service than most of the major popular products manufactured mostly in Asia and Europe.

In addition to continuing our mission with our local customers, (*) we reduce our emissions by 566 kg CO2 eq for each 5000 km of air transport not used by our company compared to transport carried out in Asia. Think local! Think about Luc Vincent products!

Luc Vincent's commitment to women in difficulty.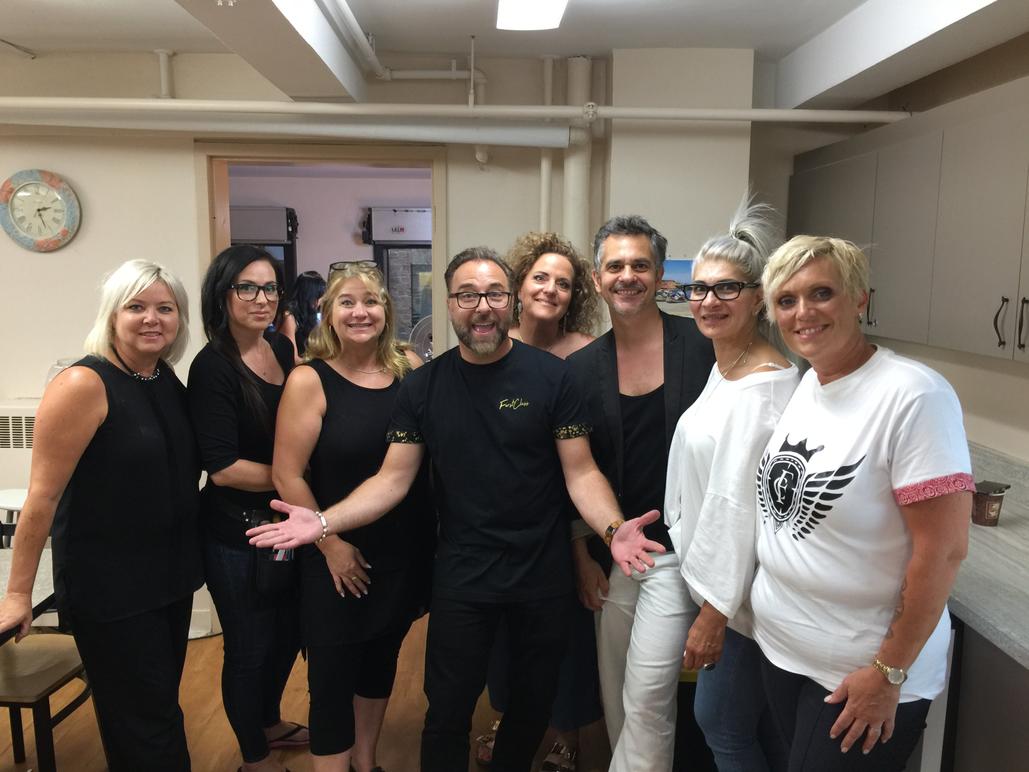 Le Chaînon and Luc Vincent are proud to announce the opening of the Luc mon coiffeur hair salon, which aims to offer free hair services to vulnerable women .
Luc Vincent, who collaborates in the project and is also its initiator, will offer his services and those of his team to highlight the beauty of the women of the Chaînon homeless shelter throughout the year, right in the heart of the Montreal institution.

Self-esteem is not just about cutting or coloring, but when a woman is beautiful, there is a spark in her eyes that is inexplicable and it is a time when each of them feels particularly important and privileged,

says Luc Vincent. Marcèle Lamarche, Executive Director of Le Chaînon, is very excited about the project:

In addition to safe housing and intervention services, struggling women who knock on the Chaînon's door need to regain their self-esteem.
A visit to Luc my hairdresser will directly contribute to their well-being.

About the Chaînon
Principle housing resource for women in difficulty in Quebec, Le Chaînon offers a 24-hour listening and referral service to help women express their needs and find answers. For the past eighty-five years, people of the heart have contributed to its development and influence.
Contact Information
514-845-0151
www.lechainon.org