Lexicon of your Hair Care's Main Ingredients
In this article, you will find a list of ingredients used in hair care products. This will help you become more familiar with the products you use for your hair routine.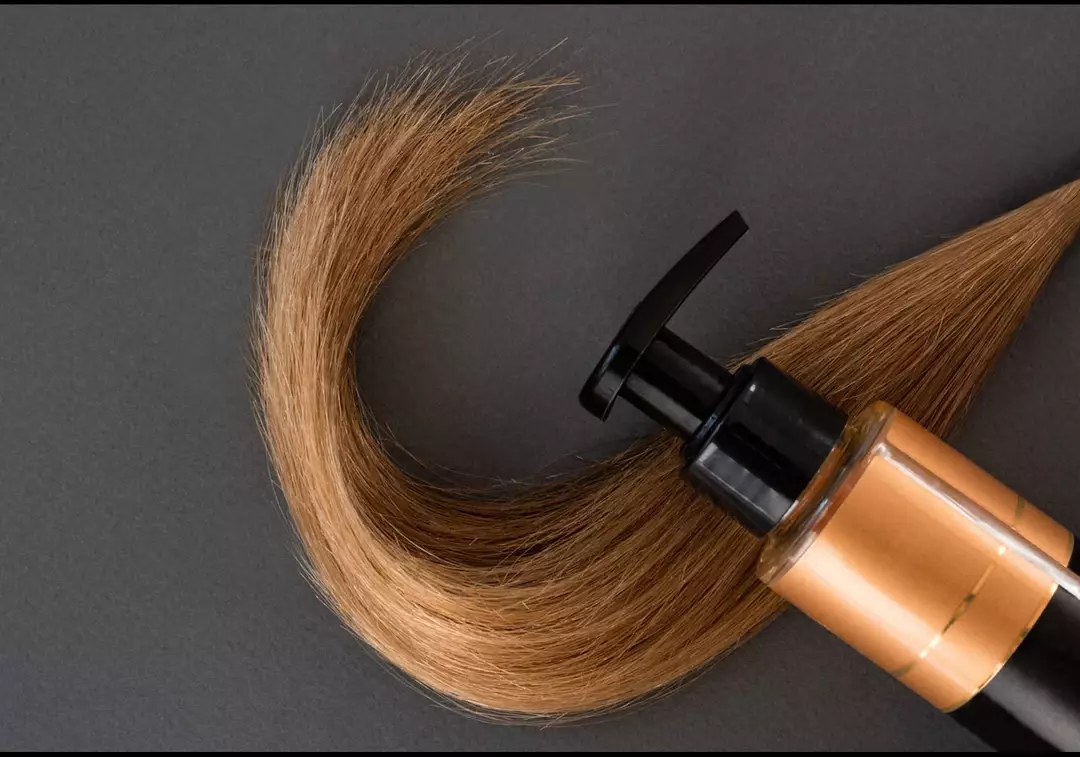 Acrylates copolymer: used as a texturizing agent in hair styling products. It provides hold to the hair and protects it from humidity.
Tocopheryl acetate: an ester of vitamin E that helps to protect the skin (as an antioxidant) and increase moisture (as an emollient).
Citric acid: derived from lemons, it is used to balance the pH of hair styling products.
Cetyl alcohol (fatty alcohol): an emulsifier, stabilizer, and thickener.
Denatured alcohol: alcohol obtained by distillation of corn. It is a solvent that evaporates quickly. The denaturation process makes the alcohol unsuitable for consumption.
Amodimethicone: provides a flexible, silky, and shiny appearance to the hair, making it a long-lasting conditioner.
Aminomethyl propanol (AMP): used to neutralize the pH and optimize the effects of hair styling products.
Sodium benzoate: derived from benzoic acid. It is used as a preservative.
Benzophenone-4: a sunscreen used in hair styling products. It protects natural or colored hair from UVB rays.
Butyl methoxydibenzoylmethane: a sunscreen that prevents the harmful effects of UVA exposure. It protects hair color.
C12-15 alkyl benzoate: a revitalizing and moisturizing emollient with a lightweight texture.
Cocamidopropyl betaine: derived from coconut. A safe cleaning and foaming agent for skin and hair.
Dimethicone: a silicone-derived oil used in cosmetics as a skin protectant. It is used in conditioners to make hair shiny without making it greasy.
DMDM hydantoin: a preservative, antimicrobial, and antibacterial agent.
Ethylhexyl methoxycinnamate: derived from coconut. A revitalizing, softening agent that helps to tame unruly hair. Approved by the FDA as a protection against UVB.
Fragrance: any natural or synthetic substance, or substances used only to scent a cosmetic product.
Hydroxypropyl guar hydroxypropyltrimonium chloride: protects hair while preventing static. Provides a wet effect while facilitating combing.
Sunflower oil: used in hair care products as a regreasing agent and to counteract the effects of surfactants.
Hydroxyethylcellulose: a fibrous substance derived from the main part of plant cell walls. Used as a thickener and binder, it stabilizes emulsions.
Isododecane / isohexadecane: hydrocarbon used to smooth hair and for its detangling properties.
Laureth-4: the main alcohol of coconut oil. It is modified to give a hydrophilic character (water-loving). Used as an emollient and emulsifier.
Sodium laureth sulfate: a cleaning and foaming agent found in many soaps, makeup removers, and shampoos.
Lauroyl sarcosinate: derived from coconut oil. Cleans grease, dirt, and bacteria without stripping or drying sensitive skin.
Lauryl glucoside: a natural surfactant derived from corn sugar and coconut oil. It has cleaning and foaming properties, is very gentle, rinses easily, is biodegradable, and is a natural alternative to chemical products such as sodium laureth sulfate.
Ammonium lauryl sulfate: a surfactant used as a cleansing base for shampoos. It comes from coconut and is very foamy.
Methylchloroisothiazolinone/Methylisothiazolinone: preservative used in hair care or rinse-off products.
N-cocoyldiethanolamide: coconut-derived product used to refine soap bubbles, giving them a thicker and richer appearance.
Panthanol (pro-vitamin B5): repairs hair by increasing its elasticity. It is an excellent nutritive and moisturizing substance for the scalp, giving hair more flexibility, shine, and softness while limiting static electricity and making hair soft to the touch.
Parabens (methyl-propyl-butyl-isobutyl): one of the most commonly used preservatives in cosmetics.
Passiflora incarnata: calms and soothes.
PEG-150 distearate: non-irritating thickener, emulsifier, and viscosity control agent.
Polyquaternium-4: facilitates combing while treating and giving hair shine. It is also an antistatic agent.
Polyquaternium-7: water-soluble resin derived from wood cellulose. It adds body to curly hair and prevents static. It is used for its treating and detangling properties, giving hair a silky appearance.
Polyquaternium-11: cationic polymer that provides exceptional flexibility to hair, giving it hold and preventing static. It improves wet or dry combing, while giving hair volume and a silky appearance.
Propylene glycol: the most common moisturizing agent after glycerin. It absorbs moisture and acts as a moisturizer, helping to maintain moisture in hair.
Wheat protein: protein derived from wheat provides hydrating benefits for both hair and scalp. It nourishes hair follicles.
PVP: provides strength and hold to hair.
PVP/VA copolymer: hair fixative that forms hard and shiny films easily removed by water.
Sodium C12-14 olefin sulfonate: a surfactant that allows for gentle and effective cleaning. It is used for its cleaning and foaming properties.
VP/VA copolymer: a component that gives texture to hair care products.