Most treatments consist of a surfactant (or surfactant compound) derived from coconut or castor oil. Each manufacturer has their own recipe, designed for colored hair, hair lacking volume, etc. It is important to remember that damaged hair cannot be cured and can only be temporarily repaired. It can be successfully treated, but if the treatment is stopped after a few washes, it will return to its initial state (it will lose its treatment and moisture). There is no product with permanent effects.
The only thing that can really help is regular haircuts. In terms of treatments, it is therefore important to choose one that you can afford to renew regularly. There is no need to pay a lot of money: compare the first five ingredients of different products and you will be surprised!
Hair treatments are acidic, with a pH of around 3.5, which has the effect of closing the hair cuticles. Personally, I suggest a protein-based treatment (keratin or other) for broken or severely damaged hair. It is important to read the manufacturer's instructions carefully before application, as some treatments have a very short exposure time of no more than 3 or 7 minutes. A too-long exposure time could have the opposite effect! Therefore, DO NOT SLEEP with a protein treatment in your hair all night.
Similarly, it is not recommended to activate a treatment with heat (using a hair dryer, plastic cap, or hot towel), unless the instructions specifically call for it.
My Grandmother's Best Recipes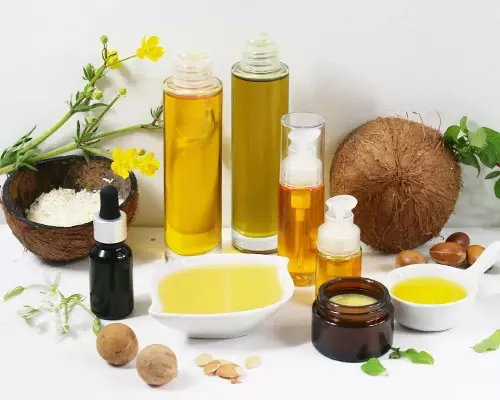 1- For dry hair
Mix and apply equal amounts of coconut oil, olive oil, sweet almond oil, and castor oil to your hair.
Apply section by section with a brush, massaging the hair to make the oils penetrate.
Then wrap the head with a towel for several hours or even overnight.
After the exposure time, rinse and wash with a mild shampoo (for everyday use or for normal hair).
If you really like homemade recipes, give yourself an egg shampoo for frequent use by mixing four egg yolks with a teaspoon of honey (honey helps retain moisture in the hair) and the juice of a lemon. Beat everything together and apply like a normal shampoo.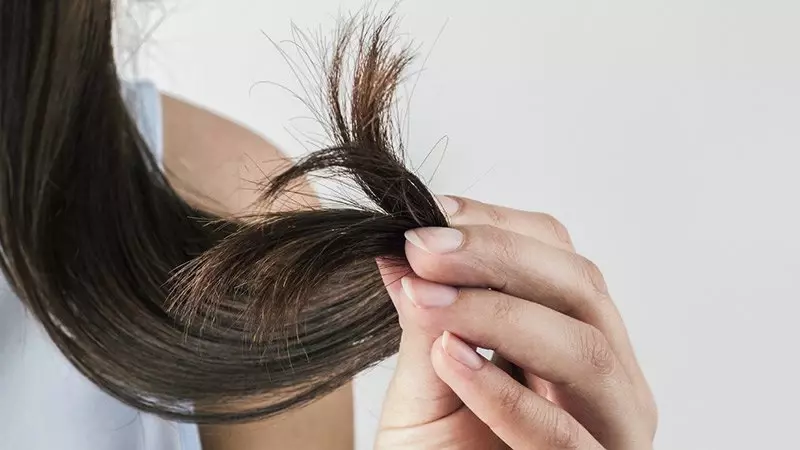 2- For split ends
Apply shea butter to the lengths and ends in small sections.
Massage it all in to make it penetrate, then wrap the head with a warm, damp towel or one straight out of the dryer.
Leave it on for an hour and wash your hair with a mild shampoo without rubbing.
Perform this treatment once a week or as needed.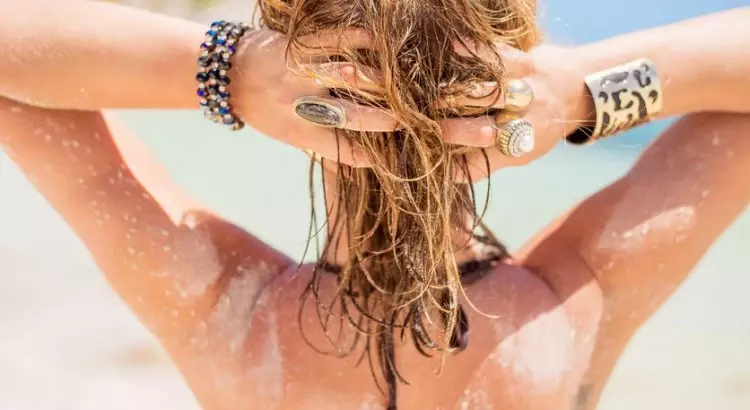 3- After-beach lotion
Very alkaline, seawater has a pH of around 8.3, which opens your cuticles and makes your hair dry and split.
In a spray bottle, mix two cups of green tea and the juice of one lemon (lemon has a pH of 2.9).
Apply after shampooing or directly after the beach.
DO NOT APPLY WHEN EXPOSED TO THE SUN! The lemon could alter your hair color.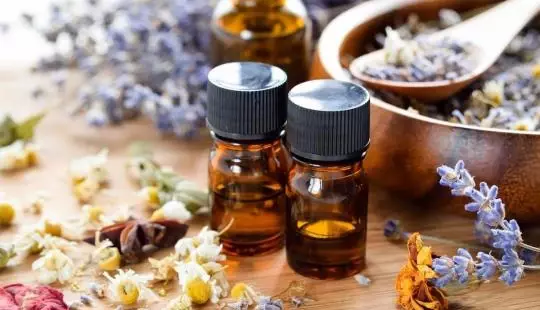 5- Essential oil shampoo
For a homemade essential oil shampoo, add a few drops of essential oil to an equal parts mixture of water and everyday shampoo.
Normal hair: 10 drops of lavender oil, 15 drops of thyme oil, and 15 drops of rosemary oil.

Dry hair: 20 drops of sage oil, and 20 drops of sandalwood oil.

Oily hair: 20 drops of lemon oil and 20 drops of rosemary oil.