Hair disorders and the causes of poor hair health
3- All types of abuse can be a factor:
Exposure to the sun;

Contact with chlorine in swimming pools;

Use of hair styling products;

Coloring and bleaching;

An overly fatty diet;

Over-stimulation of the scalp by shampooing or brushing.
All of these factors can harm hair health and lead to split ends, thinning hair, greasy hair, or simply dull and lifeless hair.
The scalp can also suffer from our bad habits or abuse. This can result in dry or oily dandruff, irritation, itching, or even baldness.
5- Most common types of Alopecia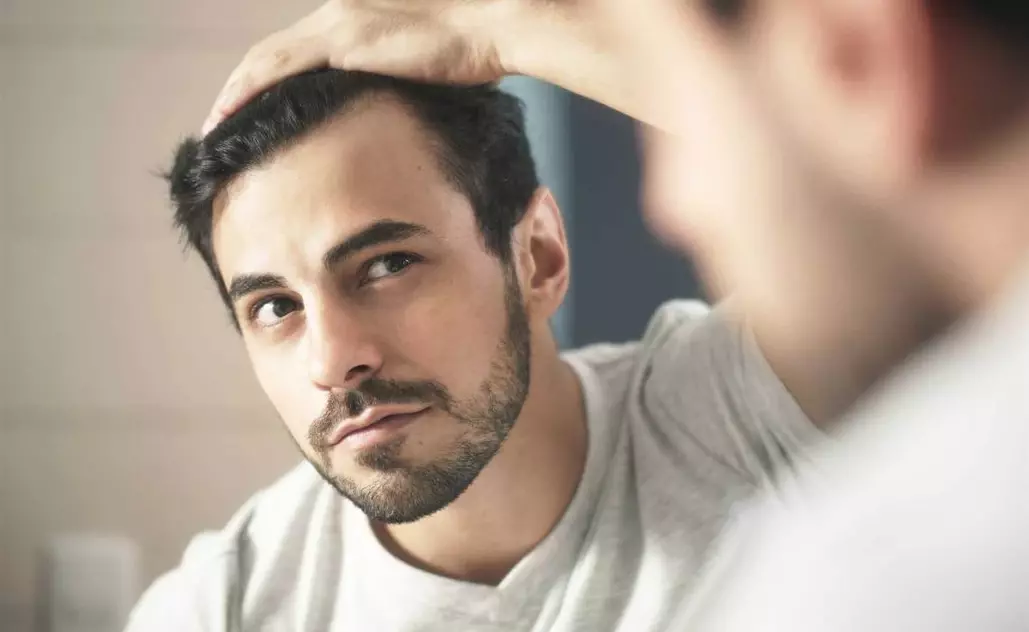 1- Hereditary or androgenetic alopecia
This is the most common type of alopecia in both men and women.
To know if you are susceptible to this form of alopecia, you should look at both your paternal and maternal sides, and even go back far enough in your ancestry.
In my experience, several years ago, this form of alopecia could only occur in women starting in their thirties, while nowadays the problem is observed as early as in the twenties.
2- Cicatricial alopecia
Cicatricial alopecia results from trauma to the scalp caused by a fungus, virus, bacteria, or certain diseases.
It is characterized by bald, shiny, pink, or white areas without the small openings that reveal hair follicles visible to the naked eye. Unfortunately, this hair loss is permanent.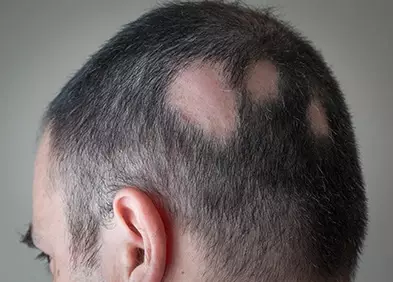 3- Alopecia areata
Alopecia areata, whose causes are not well known, can also be hereditary. It can affect different regions of the head and persist from 3 to 18 months before the appearance of regrowth formed by hair as fine as down.
There are many treatments available. Cortisone-based medications can be applied to the alopecia patches. Phototherapy (treatment by ultraviolet rays) is also a solution. Consult your doctor.
It occurs about 2 months after childbirth (or abortion) and, in the case of breastfeeding, 70 days after weaning.
Here are other causes of this particular form of alopecia:
The use of certain medications;

Hormonal disorders (especially of the thyroid gland);

Menopause;

Ovarian problems;

Surgery;

Anesthesia.
Endocrine alopecia is curable in most cases.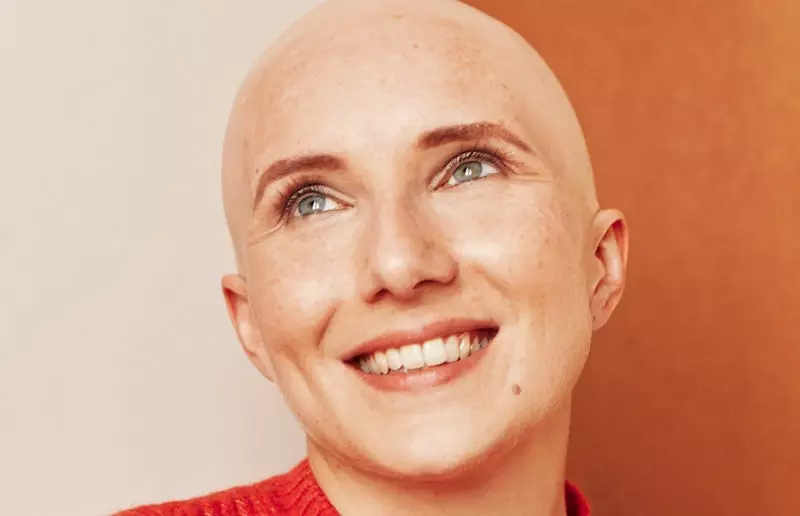 6- Chemotherapy-induced alopecia
Contrary to popular belief, it is not necessary to shave one's hair before undergoing chemotherapy.
The result will be the same.
However, for some women, the decision to shave their heads themselves gives them courage and a sense of control over what is happening to them.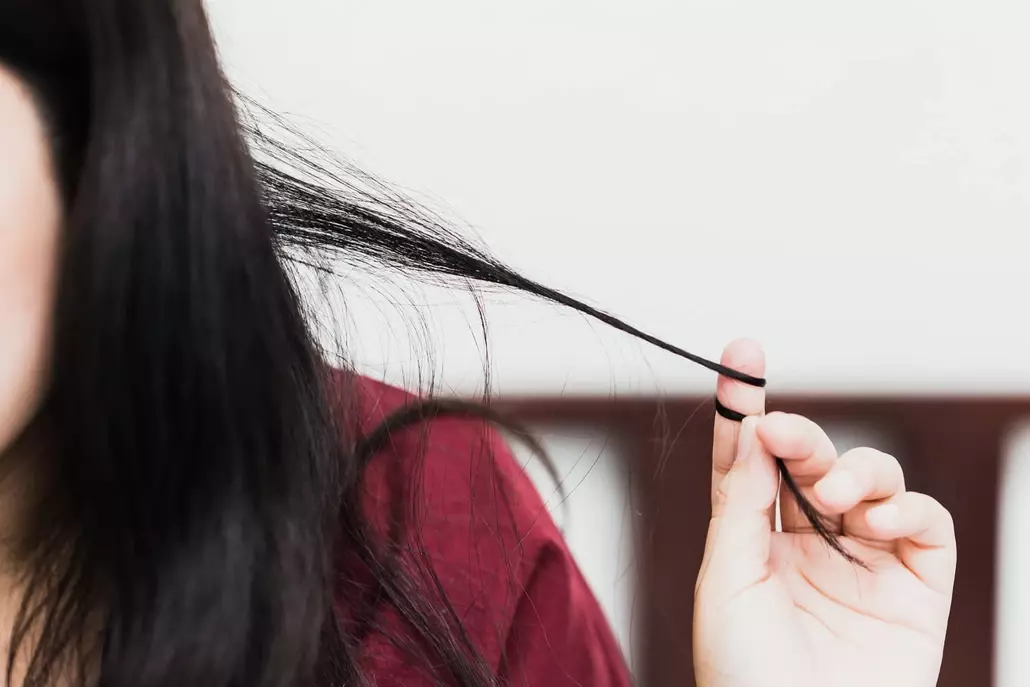 7- Trichotillomania
This hair health problem that stems from nervous or psychological disorders involves taking a strand of hair and twisting it until it completely falls out.
In some people, the hairs are pulled out one by one.
If left untreated, this hair health disorder can result in permanent hair loss in the areas that are frequently attacked. Only psychological treatment can solve this issue.
Trichotillomania often manifests temporarily in children and adolescents, so it should be monitored.
Hair loss is generally not contagious, but some diseases or infections related to hair loss may be.
Consult your doctor, who will advise you on seeing a dermatologist or a specialized clinic recognized by the College of Physicians, depending on the case.
Beware of miracle cures and overly promising hair treatment shampoos. There are excellent hair clinics in Montreal that are internationally recognized.
You can find solutions such as minoxidil and hair micrografting.
Research in this field is constantly advancing, as hair loss affects more than 66% of men and millions of women. If you suffer from it, stay positive!
Be cautious and follow the advice given in this book for a healthy scalp and attractive hair.
6- Other common hair disorders
Major stress, such as the loss of a loved one or an accident, can also be the cause of partial hair graying in just a few weeks.
This spectacular phenomenon is fortunately quite rare, but it can mark the beginning of premature graying. This is certainly where the expression "You're giving me gray hair!" comes from.
Some men suffer from this problem until their thirties, after which sebum production tends to decrease. This imbalance, sometimes hereditary, can be treated effectively in a clinic.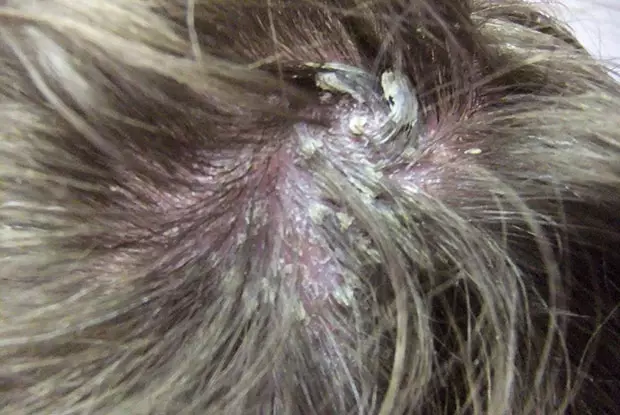 5- Dry dandruff (pityriasis capitis)
As the name suggests, dry dandruff is small pieces of dry skin. They often appear at seasonal changes or as a result of a change in shampoo or diet, for example. When they are abundant, it is best to avoid frequent shampooing, as this dries out the scalp, promoting the formation of scales.
The solution is to apply lotions based on sulfur, alcohol, and iodine, as well as products and shampoos based on zinc.
Dry dandruff generally does not lead to hair loss. The hair becomes greasy very quickly after shampooing and can emit odors. In some cases, the phenomenon may be a precursor to hair loss.
This is a serious situation that should be addressed. Consult your dermatologist or healthcare specialist.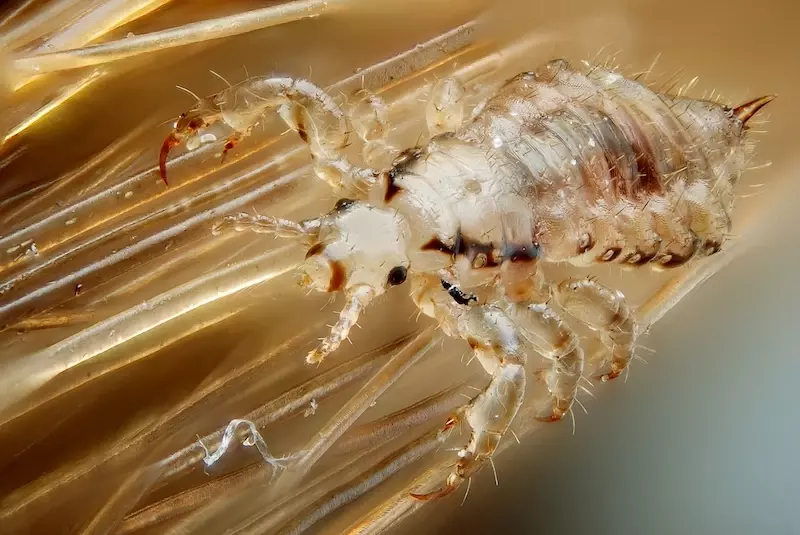 7- Lice (Pediculus humanus capitis)
Lice often attack the heads of children, but adults are just as likely to catch them. Every year in Canada, nearly two million children are infested with lice. These parasites are transmitted by direct contact with hair or through an object such as a hat, beanie, etc.
Lice are not a sign of uncleanliness or lack of hygiene. Needing blood and warmth, they naturally prefer the scalp.
Fortunately, these creatures pose no danger to human health.
There are several treatments that your doctor or pharmacist can prescribe.
Avoid home remedies! Lice multiply at a phenomenal rate, and an epidemic could occur in your environment if treatment is ineffective.
Once treatment is successful, be sure to wash all clothing, hats, bedding, and other items in very hot water and dry them in the dryer on a hot cycle.
Dry cleaning is also effective against lice. All combs and brushes should be disinfected with soap and very hot water. Let them soak for a few minutes.
Finally, three other common hair health problems are worth mentioning:
Psoriasis: dry, scaly patches on the scalp.

Benign tumors: small lumps of fat and sebum on the scalp that need to be removed by a surgeon.

Malignant tumors: small cancerous bumps that can cause complications. If any of these symptoms occur, consult your doctor.
Remember that a healthy diet will protect you from many hair issues.