Haire Care products
Different types of shampoo for your Hair Care Routine
The five main basic ingredients of shampoos essential to hair care are: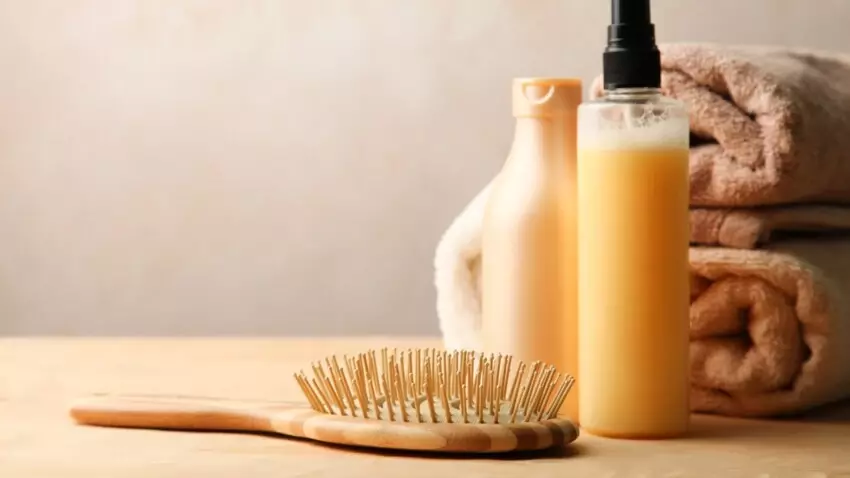 Water: Shampoo is mainly composed of water (50% to 70%), to which detergents, foaming agents, and treatment and softening products are added.
Detergents: Sodium laureth sulfate is a highly detergent product that is used in the production of most shampoos. It dissolves impurities in the hair and traps fatty substances. Activated by its reaction with tap water, it removes grease and dirt.
Foam: Another basic element of shampoo, foam, which is a manifestation of sodium laureth sulfate or cocamidopropyl betaine, stabilizes the detergent emulsion, allowing it to remove residues down the drain.
However, the quality of a shampoo has nothing to do with the amount of foam; a good shampoo may only be slightly foaming.
Treatment and softening products: Oils and other plant or animal extracts, vitamins, proteins, and others aim to improve the appearance of hair. All these products remain on your hair to repair it once it is cleaned. To better understand these ingredients, refer to the (Glossary of main ingredients of hair products). Knowing them will help you understand the properties of your shampoo.
Additives: The various additives added to shampoo fulfill various functions. They are stabilizers, foam softeners, antioxidants (to prevent oxidation of raw materials), antifungal agents, antiseptics, colorants (for a beautiful presentation), UV filters, and fragrances.
A good shampoo rinses well, is biodegradable, and provides stable foam. It should not dry out your hair or scalp, nor leave a greasy feeling after rinsing.
2. How to use Shampoo in your Hair Care Routine?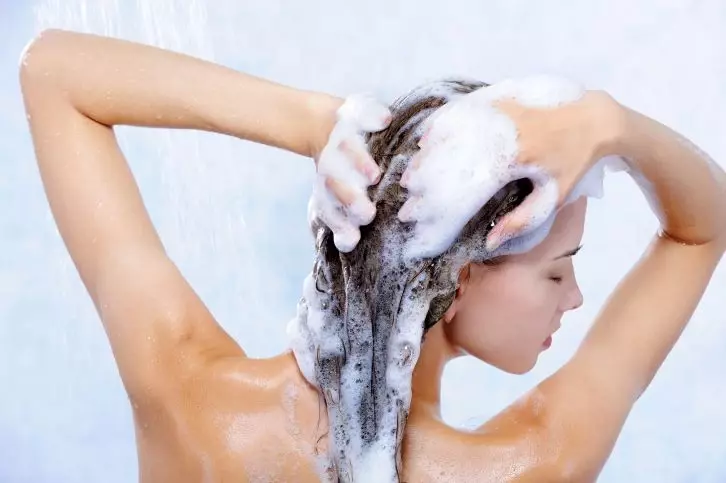 Beforehand, you should brush your hair to separate and remove any styling product.
Once done, wet your hair well and apply a reasonable amount of shampoo to your hands. Lather it into your hair with the tips of your fingers for two to four minutes.
Then rinse. If you feel that the shampoo is not foaming enough (which may be a sign that there are still impurities in your hair), you can repeat the process for a shorter duration, then rinse thoroughly.
Don't be intimidated by high-end shampoos, which are often expensive! Read the ingredient list: you'll be surprised to find the same composition in cheaper products. Take the time to compare...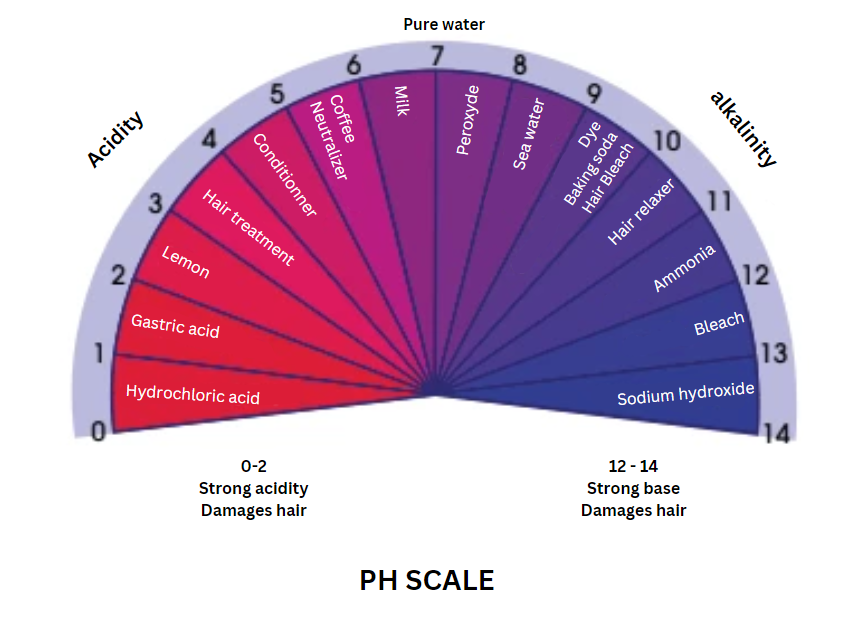 pH is a measure of the acidity or alkalinity of a solution compared to pure water, which is considered neutral. The pH scale ranges from 0 to 14, with pure water having a pH of 7. A solution with a pH greater than 7 is said to be alkaline, while a solution with a pH less than 7 is said to be acidic. Note also that a solution with a pH of 3 is more acidic (or less alkaline) than a solution with a pH of 4, and conversely, a solution with a pH of 13 is more alkaline (or less acidic) than a solution with a pH of 12. 
An acidic solution (pH ranging from 3 to 6) acts on hair like a conditioner; it closes the cuticles, traps color, and adds shine.
On the other hand, an alkaline solution (pH of 8 and above) opens the cuticles, dries out the hair, but cleanses it deeply.
In large cities where water is treated, the pH is generally neutral (7). However, in the countryside, where water often comes from a well or a spring, the pH varies depending on the region and type of soil.
Sea water has a pH of eight, making it an alkaline water. It can therefore cause tangling and even dullness to your hair; remember that alkalinity opens the cuticles. That's why it's important to bring an acidic shampoo when planning a beach vacation.
The skin has a pH of 5.6. If it regularly comes into contact with a shampoo or any other daily product with a pH lower than 3 or higher than 8, your scalp may become dehydrated. You will notice this through the appearance of dandruff, increased sebum secretion, and the formation of small lesions. Such shampoos or products should not be used regularly.
The pH of shampoos generally ranges from 3 to 6. The pH of "treatment" shampoos is 4 or 5. In hairstyling, acidic products include semi-permanent dyes, shampoos, color shampoos, and neutralizing agents for perms. The pH is alkaline in hair dyes, perms, bleaches, and relaxers.
4. Types of shampoos for your Hair Care
2- Volumizing Shampoo
As the name suggests, volumizing shampoo is intended to give hair volume, making it lighter, removing anything that covers it, and providing it with lighter moisturizing ingredients than our own body oils, such as panthenol, which adds elasticity to hair or polymers that provide flexibility during drying.
Remember that hair without oils or moisturizers can produce static electricity, which is why the ingredients added to the shampoo are important. Several manufacturers also use ingredients such as hydroxyethyl (often accompanied by another name). It is an antistatic agent that gives hair body.
3- Shampoo for dry hair
The purpose of shampoo for dry hair is to rehydrate the hair, not to repair broken hair. However, it will increase their elasticity, making them less brittle.
Pentanol is a commonly used ingredient for this purpose. Through its action, shampoo for dry hair provides shine and eliminates static electricity with essential oils or glycerin. In addition, it will make your hair easier to detangle. Remember that hair does not heal, but rather temporarily repairs itself.
Note well:
Keep in mind that shampoo for dry hair may have the effect of weighing down your hair and making your scalp more oily. It may be the case that, from being too dry, your hair becomes too greasy, in which case they would lack as much body as if they were dry.
In this case, alternate your shampoo for dry hair with a normal or frequent use shampoo. If you have dry hair, it is possible that your shampoo or one of your hair products is the culprit. Change your habits; you may pinpoint the problem.
4- Shampoo for oily hair
Shampoos for oily hair are often labeled as "deep cleansing" or "deep remove" shampoos. When you have oily hair, you need to find the cause rather than dehydrate your scalp with a shampoo that could, in the long run, worsen the problem. Start by replacing your current shampoo, which could simply be the cause.
Then, check if your diet has changed recently. This could result in a temporary reaction leading to an overproduction of hair secretions.
Maybe your daily shampoos have the effect of overactivating your scalp. Spacing out washes could fix it.
Do you rub, or even scratch your scalp too often when you wash your hair? Your sebaceous glands could be overstimulated.
Do you use conditioner? Your hair may not need it. It is possible that your shampoo is sufficient. Also, make sure NOT to apply your conditioner to the roots of your hair. It is not recommended at any time.
If none of these is the cause, then you need a deep cleansing or shampoo for oily hair.
To avoid causing an overproduction of sebum in response to excessive dehydration, wash your hair only every two or three days. If you have to wash them daily, do so alternating with a normal hair shampoo. By doing so, you may regulate seborrheic production and avoid an exponential worsening of the problem.
One of the most popular ingredients, cocamidopropyl betaine, removes dirt and bacteria without drying out or sensitizing the skin.
Attention:
Anti-dandruff shampoos are not suitable for treating oily hair! They contain zinc-based ingredients that will not produce the desired effect.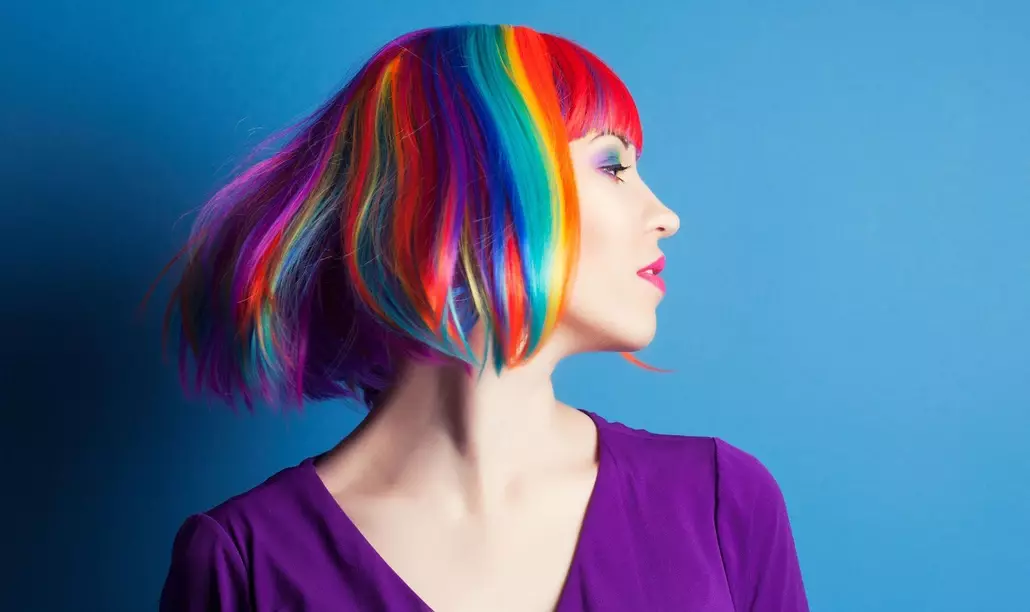 5- Shampoo for colored hair
The purpose of this shampoo is to prevent the fading of hair color. It acts gently with very moisturizing ingredients for hair and scalp. Since your scalp will be sensitized by the alkaline products used during the coloring process once a month, these shampoos have the advantage of rehydrating it throughout the following weeks.
Those who use hair coloring and highlights will understand the importance of using a shampoo specifically made for colored hair.
Dimethicone
(which protects the skin),
disodium cocoamphodiacetate
(which deeply cleanses dirt and bacteria without drying out sensitive skin or fading the color), and
cetyl alcohol
(which softens hair) are among the ingredients found in this type of shampoo.
Look for shampoos containing benzophenone 4 for UVA or UVB protection.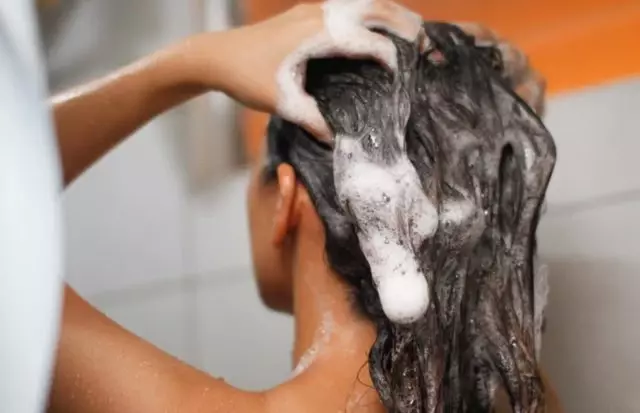 6- Pigmented Shampoo
Containing pigments, pigmented shampoo functions to apply a thin layer of color to the hair with each wash to keep and even enhance the coloration.
In most cases, it has little or no cleansing properties. It should be used in conjunction with a shampoo that actually cleanses. However, its application should be done after the latter. The reverse order would diminish and could even cancel out the effect of the pigmented shampoo.
Remember:
This type of shampoo has a drawback for colored hair; some unclogging ingredients can discolor hair and, as a result, make it less shiny. If you need an anti-dandruff shampoo and have colored hair, do not use it daily.
As a substitute shampoo, use a pigmented shampoo in the same color as your hair color. The most common ingredient in anti-dandruff shampoos is zinc (zinc pyrithione and zinc carbonate), whose action is not only anti-dandruff but also fungicidal, bactericidal, astringent, and antiseptic.
An anti-dandruff shampoo should be left in the hair for a few minutes to be effective.
Whatever ingredients are used, choose an anti-dandruff shampoo approved by Health Canada. The presence of an eight-digit number preceded by the letters "DIN" indicates that the product contains medicinal ingredients approved for sale in Canada.
Regardless of the shampoo, the basic ingredients will be roughly the same. Read the ingredient list on the labels carefully and remember that they are listed in descending order of concentration, so the farther down the list they are, the less they are present in the shampoo.
Most ingredients (at least those not in the top five ingredients) represent no more than 1% of the total composition of the shampoo. They are present in such small amounts that they are unlikely to make any difference.
Do not be swayed by the words "enriched with." Instead, see the detailed ingredient list.
5-Conditioners you can incorporate if needed in your hair care routines.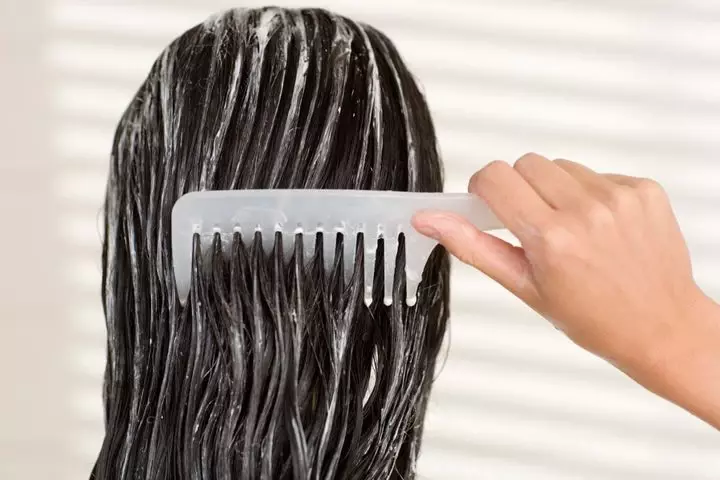 It's important to differentiate between a conditioner and a treatment.
These two products don't have the same function. The conditioner is meant to improve hair elasticity, provide shine, and some nutrients (in a few cases), and only temporarily. Its main purpose is to help detangle hair and have an anti-static effect.
The most common ingredient, cetrimonium chloride, is meant to make the hair cuticles softer and more flexible, and revitalize them deeply. Pentanol, on the other hand, provides greater hair elasticity. It's an anti-breakage ingredient.
Conditioners are not essential, but if you feel like you need them, apply them only on the lengths and ends of your hair, never on the scalp.
Leave-in conditioners have the same properties as regular conditioners, except they're not designed to saturate the hair.
They have the advantage of being able to be applied in specific areas and avoiding loss of volume.
How to choose a conditionner for your hair care needs?
When choosing a conditioner for your hair care routine, most hair product manufacturers offer a conditioner to accompany their shampoo. This is a helpful practice because the ingredients complement each other in most cases.