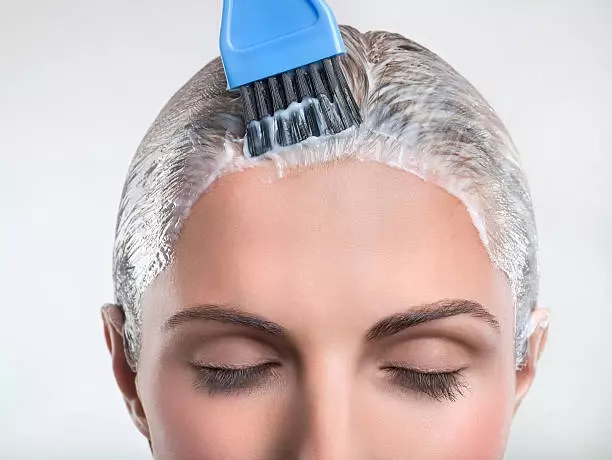 Before considering bleaching your hair, it is important to know that this process puts your hair through one of the greatest stresses it can endure.
Therefore, you must be very careful with the time that the bleach is left on your hair.
Before starting, analyze the situation. If you are only looking for a simple change in reflection or to lighten your hair one or two shades, it is better to use a hair remover (commonly known as a "stripper").
This product will simply remove the old color from your hair without changing its pigmentation. This treatment will be much less aggressive for your hair.
1 - Natural or Artificial Pigmentation of Your Hair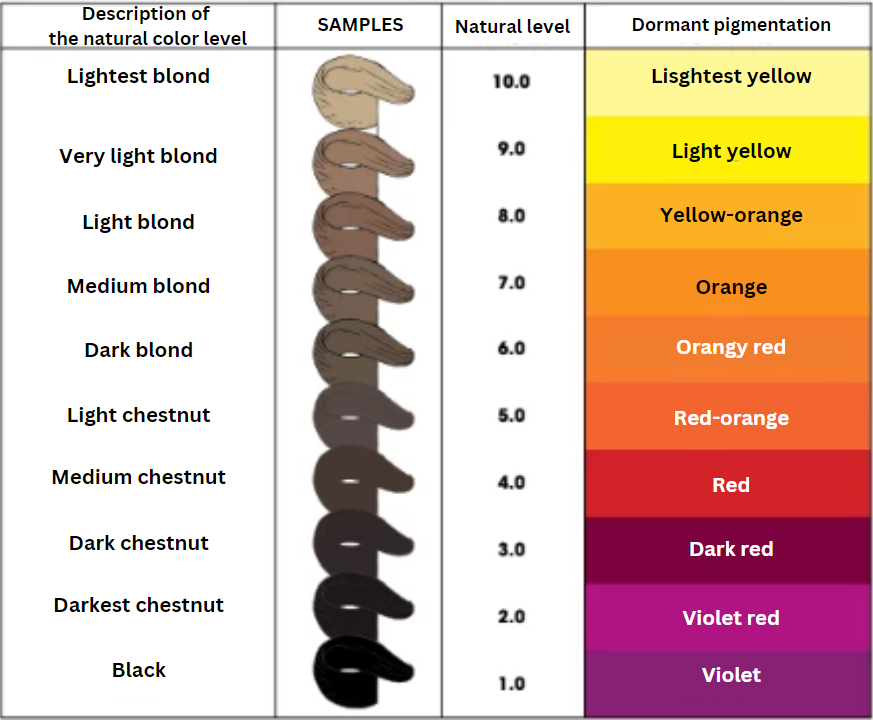 You need to distinguish between the natural pigmentation of your hair and its current color.
All hair contains a base pigment, hidden just under the main color.
Why do we need to know the natural or artificial pigment of our hair?
I say "artificial pigment" because when the cortex of our hair is colored or bleached, the natural pigment changes depending on the degree of coloring applied.
Knowing the degree of pigmentation will help you avoid excessive fading when you bleach or strip your hair.
Therefore, it will not be necessary to lighten your hair to very pale or yellow if you simply want a level 7 color. Remember that bleaching is the greatest stress your hair can undergo. So, avoid over-bleaching.
2 - Mordanting (for virgin or difficult to color hair)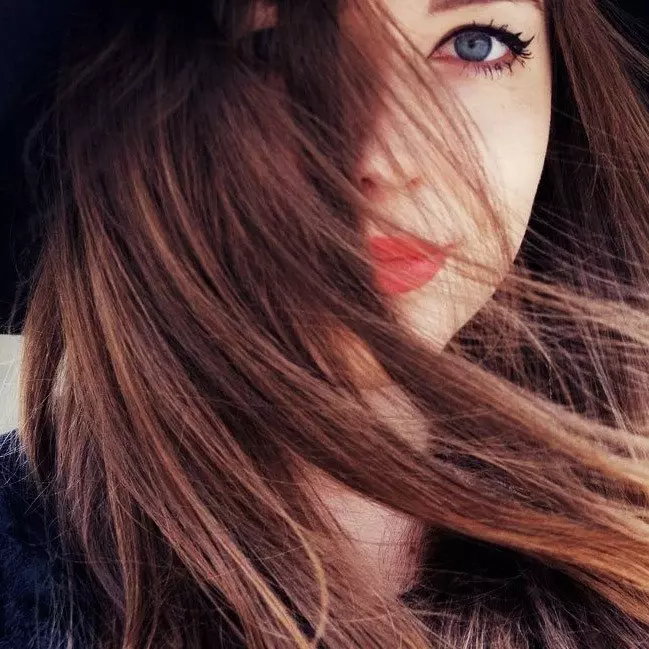 Is your hair turning gray and you are having difficulty coloring your temples?
First, try a dye with a longer processing time.
Avoid fast-acting dyes; they are very effective, but some types of white hair are particularly difficult to cover, especially at the temples.
If the problem persists after changing the dye, another solution is available to you: mordanting.
Mordanting is used on virgin (never been colored) or white hair. On virgin hair, the cuticles (scales) are less flexible and therefore more difficult to open, just like on some white hair. As a result, the penetration of color into the hair cortex is more difficult, resulting in uneven or fugitive coloring.
How to mordant your hair:
Apply 20-volume liquid peroxide (professional or pharmacy-grade) to your dry hair, specifically to the difficult-to-color sections. Avoid the scalp if you have sensitive skin.
Apply at the roots to white hair and at the length of the hair to virgin hair. Then, using a hand dryer, dry your hair without using a brush or comb.
Use only your hands and dry at maximum heat. If you experience any irritation, STOP the process and rinse with cold water, which will open the cuticles of your hair and greatly facilitate color penetration.
Once your hair is dry, apply your dye as you normally would, following the manufacturer's instructions.
Another tip is to start applying your dye to the most difficult-to-color sections (white hair in this case). This way, they will benefit from a slightly longer processing time, resulting in better penetration.
Another trick to cover white hair well is to add 40% natural colorant to your usual dye.
So, if your usual dye is 7.43, mix it with 40% 7 natural (7N).
Remember:
It is important to know that mordanting may slightly alter the tone of certain dyes by giving hair slightly more vibrant reflections, but this phenomenon is rather rare.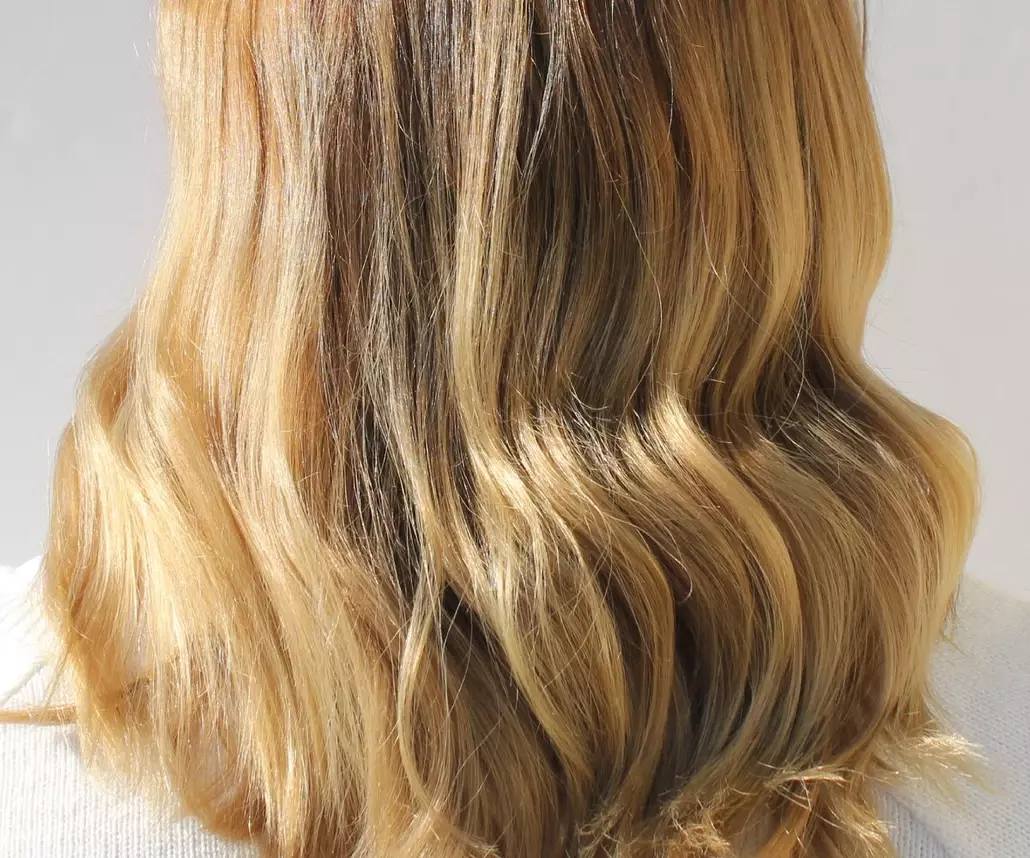 You can carry out a filler if your hair color tends to fade (to lose its color quickly after the first shampoos).
This phenomenon may result from the fact that your hair was lighter before.
The problem will be resolved after a second or third coloring.
The tendency to fade is also evident in the case of severely damaged hair, whose scales no longer close to trap the color. If this is the case for your hair, know that regular hair treatments can remedy it, or simply a new growth of your hair.
How to make your filler:
Use an equal amount of color and water;

Make sure to cover all the hair;

Apply to dry hair;

Comb the hair;

Apply your dye immediately, without leaving a processing time.
Remember:
A pre-coloration should always have a warm reflection, regardless of the color applied afterward.
4- The hair color remover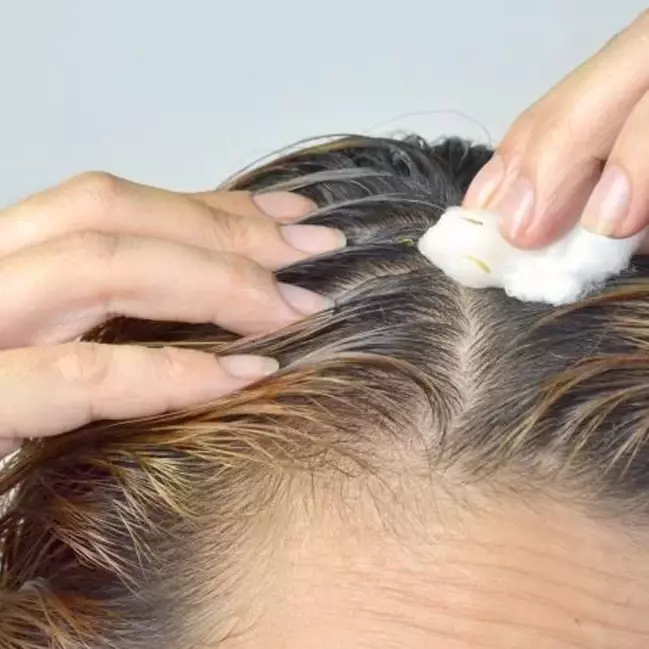 The hair color remover removes the current color in preparation for a color change that may include a slight lightening of a few shades.
For example, to go from level 5 to level 6, a hair color remover is sufficient. (Remember the first principle of coloring!)
The remover only removes the existing color or eliminates the reflection in your hair, without affecting the pigmentation.
After application, follow the manufacturer's instructions and wait for the remover to bring your hair back to its pigmented color. Then rinse according to the instructions, and you will be sure to get hair free of color and ready to be lightened if you wish.
Don't forget to always dry your hair before coloring, it's very important.
5- Make your own hair color remover at home:
Recipe:
In both cases, prepare a non-consistent mixture, even rather liquid.
Always keep an eye on the color change to reach the pigment hidden under it. In the case of an undesirable reflection, carefully monitor until it disappears.
During application, you can massage with your fingers the sections that do not react as quickly as others. This will create a warming effect that will activate the process. Always wear rubber gloves and never massage the scalp.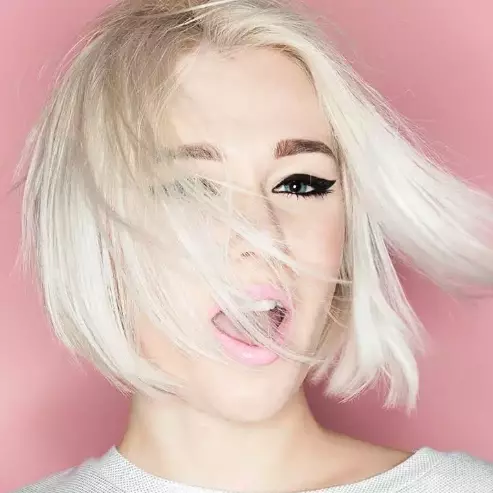 Once again, I emphasize the importance of honestly assessing your hair. You must take into consideration their porosity and the treatments they have already undergone, in other words, your hair history.
With bleach, you can go beyond the first level of pigmentation of your hair and reach the others in order to obtain a lighter color.
Whether you have colored or natural hair, the bleach will reach the desired pigment color.
You just need to refer to the (Base color of your hair) to determine the degree that will allow your new color to adhere well to your hair.
Thus, if you want level 8, light blonde, you will have to wait for your bleach to make your hair yellow.
To go beyond six levels of difference from your current color, you may need another bleaching session.
Indeed, when the bleaching time is up, it no longer works. Especially if it has dried on your head.
Therefore, if you have not reached the desired level, another bleach may be necessary. It's up to you to decide if you want to continue.
Remember that the more hair is subjected to chemical treatments, the more it becomes dry, brittle, and dull.
If you want to continue with another bleach, compare it with the first one by performing a porosity test (see the Porosity test following the first bleaching).
If it is impossible to apply another bleach, choose another color, slightly less pale.
It is much more important to have healthy hair! Moreover, it will be possible to proceed with gradual lightening in the following months, by letting your hair rest after each treatment.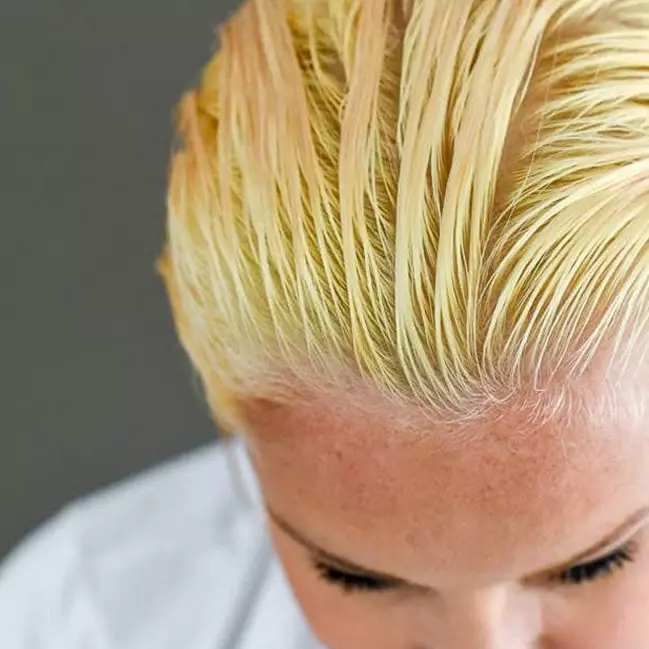 To obtain a bleach from a professional product, ask the retailer if its chemical reaction is carried out with ordinary hair peroxide or a different product suggested by the manufacturer.
If its chemical reaction is carried out with regular hair peroxide, here is the type of mixture you can prepare:
A mixture with a 20 volume peroxide will lighten your hair by about 4 levels;

A mixture with a 30 volume peroxide will lighten it by 6 levels.



WARNING: Mixing 30 volume peroxide with a professional bleach is very risky. This combination causes a rapid and very powerful reaction. If you want to take this risk, monitor the color change during the process.
In addition, you will need to rinse immediately when the desired color is reached. If the reaction seems abnormal to you, you will need to rinse immediately.
It is strongly advised not to use 40 volume peroxide to bleach. It is wiser to attempt a first bleaching with 20 volume, and repeat if necessary.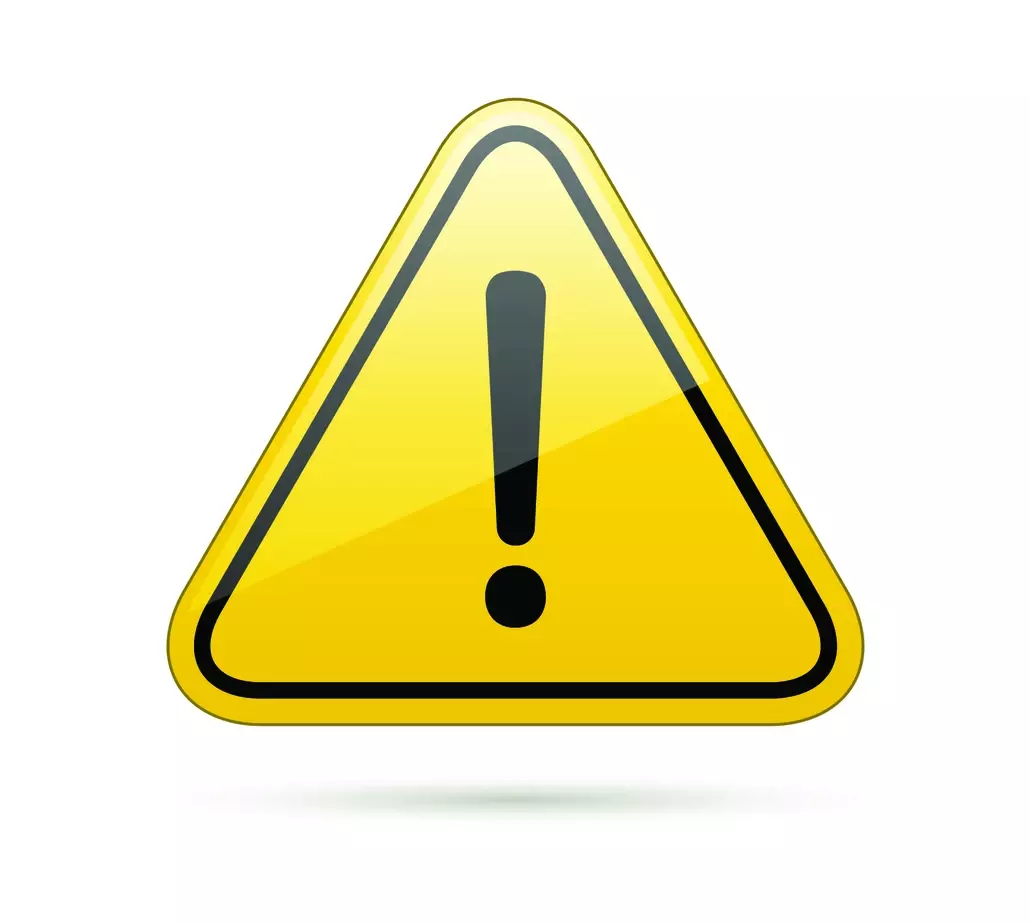 Before embarking on the great adventure of bleaching, it is good to know that if you have any doubts about the quality of your hair, you should consult a hair professional.
It is prudent to perform a sensitivity test before proceeding, as several factors can come into play, including:
The effect of certain medications,

The effect of certain antibiotics,

Pregnancy.
These factors can make the scalp very sensitive, hence the importance of avoiding treatments during these periods.
If you have received chemical treatments such as a perm, henna coloring, or metallic salts, the results may be random and even catastrophic in some cases. Refrain from bleaching or removing makeup from your hair in the above cases.
Avoid brushing your hair on the same day as bleaching. If necessary, avoid touching the scalp to avoid increasing possible irritation resulting from the application of bleach.
Always work on hair that has not been washed for more than 48 hours, so that the natural oils from your scalp protect it against chemical treatments.
Never wash your hair on the same day as bleaching.